Children's books have become a genre without limits: one that kids and grown-ups can appreciate together. Illustrations and visual art are part of the same spectrum and children's art books are claiming their own place within the genre. How did this come about?
By Nathalie Pauwels
To get straight to the point, there are several strands in the world of children's art books. Prose fiction, for instance, is one clearly delineated genre. The first instalment appeared in 2004 of Julia's Reis ('Julia's Journey') by Finn Zetterholm – a trilogy about 12-year-old Julia, who tumbles from one painting into another after she touches a work by Rembrandt. In the course of her painterly adventure, she not only meets the old Dutch master, but Leonardo da Vinci and Edgar Degas too.
A similar approach, but now for a younger readership, can be found in Het Geheim van de Vlaamse Meesters ('The Secret of the Flemish Masters'), which Maartje Van der Laak published in 2019. During a visit to the Mayer van den Bergh Museum in Antwerp, Arthur and Emma are transported into the hellish landscape of Bruegel's Dulle Griet ('Mad Meg'). The same kids later investigate the secrets of Jan van Eyck and Peter Paul Rubens. Books like these use art-historical information as ingredients for an adventure story, with the relevant paintings illustrated only as reference material.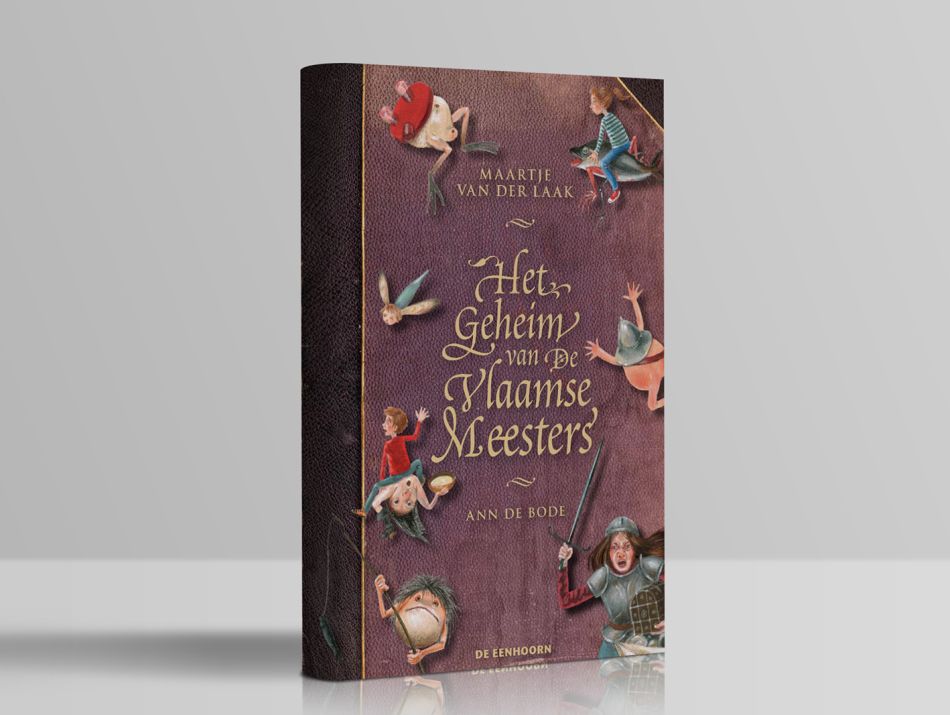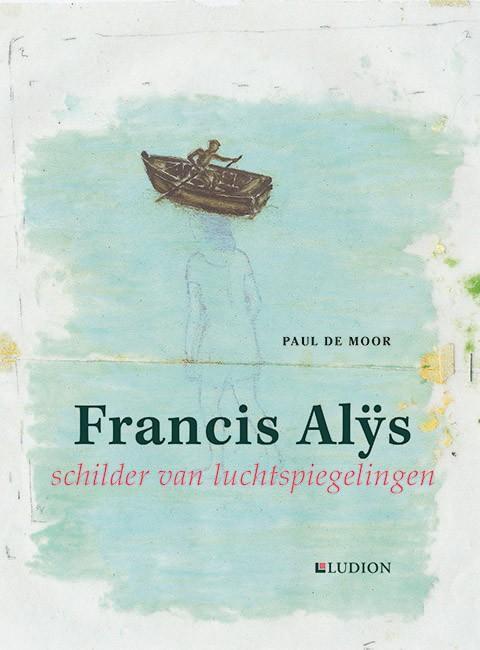 Contemporary
Between 2011 and 2015, the Flemish publishers Ludion and De Eenhoorn devoted books to contemporary Belgian art with a more visual focus. Brigitte Minne, for instance, translated the experiments of the young Jan Fabre and Panamarenko into words for De Eenhoorn.
For Ludion, meanwhile, Paul De Moor interviewed Luc Tuymans, Michaël Borremans, Francis Alÿs and the KMSKA site photographer Karin Borghouts to explore the essence of their art. Alÿs himself illustrated his volume in the series, which is aimed at older teenagers.
But he is by no means the only artist to illustrate a children's book. Artists have arguably been behind the genre's key innovations. William Morris (1834–1896), for instance, was convinced that the best way to improve the lot of working people was through their children. What this meant in his case was the attractively designed books Morris himself published. A private art gallery you could have on your bookshelf.
Artists have arguably been behind the genre's key innovations.
____
Here in Belgium, Felix Timmermans (1886–1947) and the painter Edmond Van Offel (1871–1959) made the prints that illustrated the poetry and story anthologies compiled by the inspirational teacher Hendrik Van Tichelen (1883–1967). Timmermans wasn't afraid to quote Ensor visually, including his more ambiguous imagery, which was a rarity indeed amongst all the religiously correct children's books of the time.
The reader as hero
Beginning in 1945, the Italian artist and designer Bruno Munari (1907–1998) produced a series of picture books, the influence of which is felt to this day. They are playful, irreverent and written for his then five-year-old son. Munari was the first to wonder how the reader could be made the hero of the story.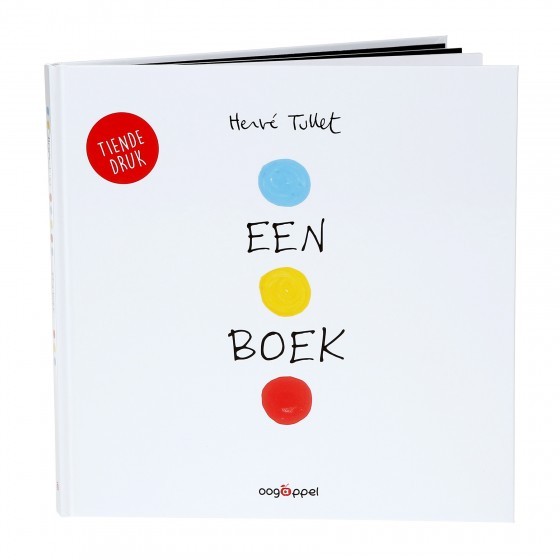 More recently, the same principle has inspired the books of Hervé Tullet, an heir to Munari. Tullet's 2010 publication called simply Un Livre ('A Book') in French and published in English as Press Here (2011) invites children to push buttons, shake and otherwise play with the book, before discovering the effect on the next page. The element of play and the design are in perfect harmony with the world of the young child. Blobs of paint spatter from the pages with the joyful abandon of children's own pictures. Tullet himself is an art teacher and he places himself firmly in the midst of his target audience.
(R)evolution in Flanders
Bart Desmyter founded the independent publisher De Eenhoorn ('Unicorn') in 1990. His basic ingredients are absolute freedom for the illustrators – many of them former art students – and texts with a real spark. Other publishers followed suit, duly bringing everyone else along with them.
In this way, Flemish picture books have become highly influential, featuring all sorts of very different illustrators. Carll Cneut, for instance, who also wrote a book about Bruegel's Dulle Griet ('Mad Meg'), Ingrid Godon and more recently Fathina Ramos – all of whom show their work in art galleries too.
This evolution did not go unnoticed by the organizers of the Bologna Children's Book Fair, the most important event of its kind in the world, at which Flemish illustrators are now amongst the most prominent participants.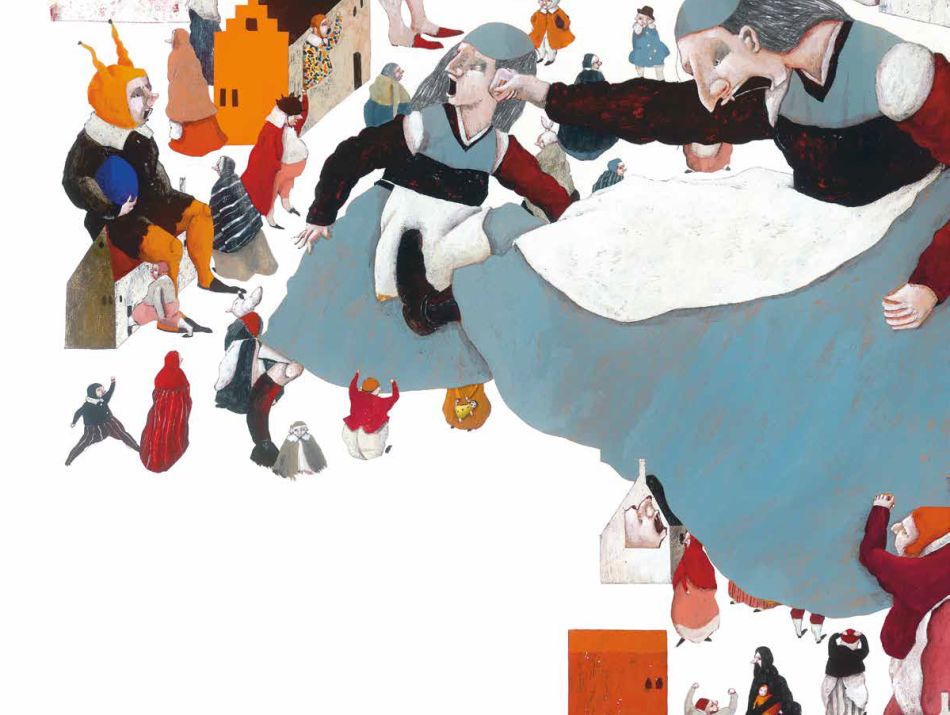 Galleries do their bit
A lack of illustrated children's books on art led Roger Thorp to create a separate imprint for children's books at Tate Publishing in 2004, while in the Netherlands, the Kunstmuseum in The Hague opted to collaborate with Leopold publishers in 2010.
Jet van Overeem, the Kunstmuseum's Head of Education, explains: 'We thought it was odd that so many art books are published for adults every year, but so few for children. As a museum, we wanted to do something about that.'
Meneer Kandinsky was een schilder ('Mr Kandinsky was a Painter') proved an immediate success and won the Dutch 'Silver Paintbrush Prize' for best illustrations. This led to a whole series, even though that wasn't the original plan.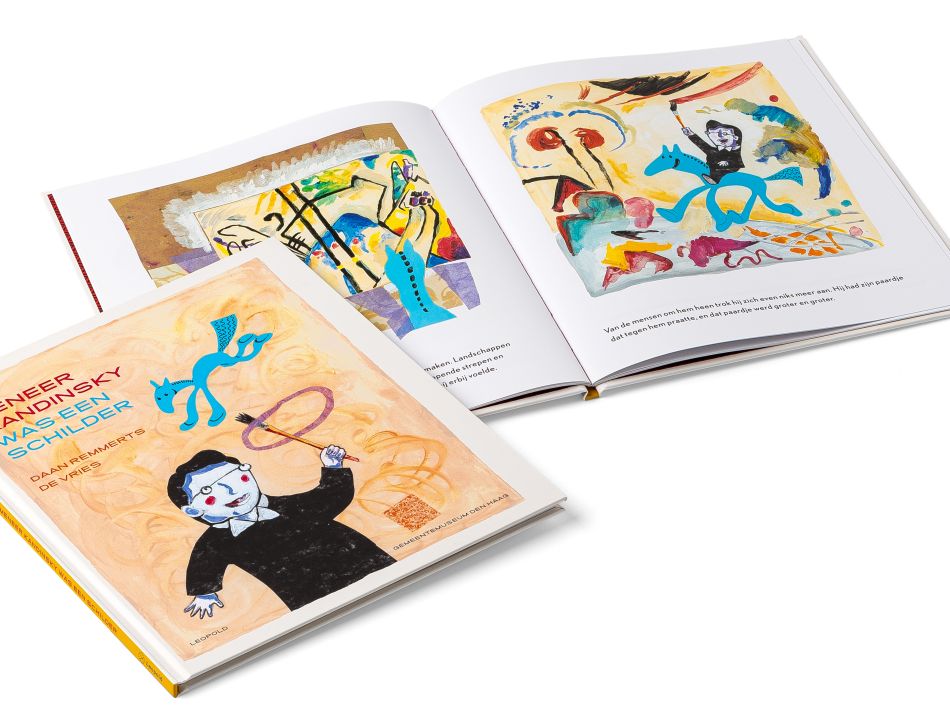 'We initially intended to publish one children's art book based on the concept of a picture book with an imaginatively stimulating text, to see whether it would take off,' Van Overeem says. Take off it certainly did and the Kunstmuseum now publishes two books a year.
Art or illustration?
Whether book illustrations constitute art is a discussion for another article. But the obvious conclusion from all this is that we are in an exceptionally fruitful period right now, which has translated into an explosion of children's art books. Artfully made children's books that grown-ups can enjoy too.