Rubens is one of the most important painters in European art history. The master of the Flemish Baroque created 2,500 compositions and some 10,000 works of art: paintings, drawings, book illustrations and even tapestries. Rubens was an incredibly versatile artist, ran a successful studio, carried out diplomatic missions and fathered eight children with two wives. He had the energy to match his talent!
Page boy in Antwerp
Rubens' life reads like a historical novel. He was born in the German town of Siegen on 28 June 1577 to parents who had to flee Antwerp because of political and religious problems. After his father's death, the family returned. At the age of 12, Rubens was studying the Latin classics, but had to break off his education due to a lack of money. He was employed as a page boy to a duchess, but dreamed of training as an artist. His mother managed to arrange it for him under Tobias Verhaecht, a distant relative. Rubens completed his artistic education under several other teachers.
Italy and Spain
At the age of 23, Rubens travelled to Italy, where he lived and worked for many years. He spent some of that time as court painter to the Duke of Mantua, while in Venice and Rome he discovered the art of classical antiquity and the work of Michelangelo and Caravaggio. He incorporated these Influences into his early works. The duke also sent him on a mission to the Spanish court. In this way, Rubens gained an intimate knowledge of courtly culture and learned how to deal with the 'jet set'.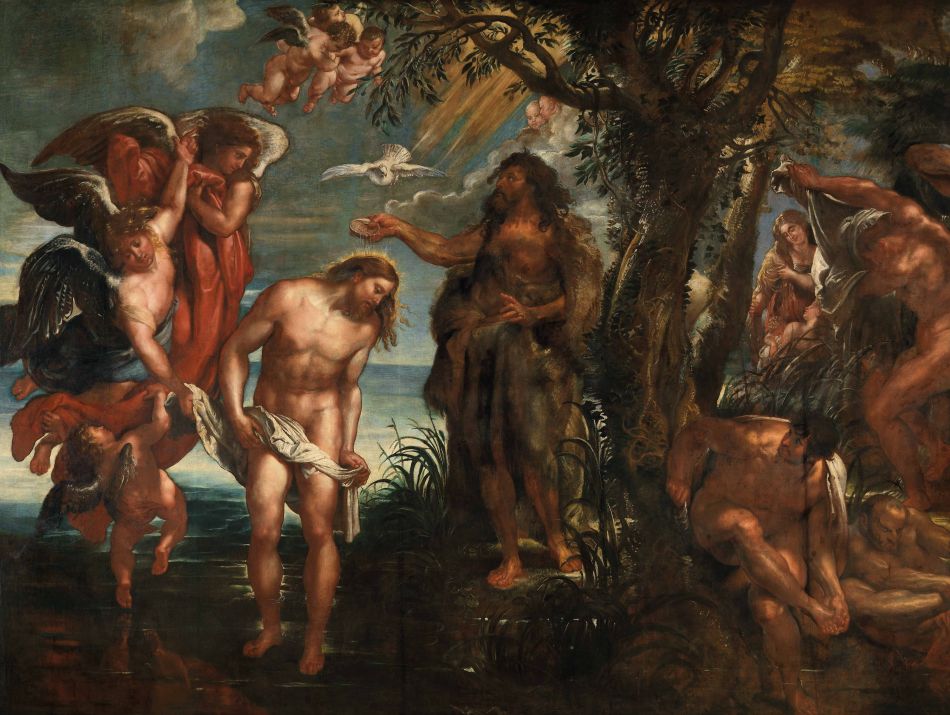 A studio of his own
The artist returned to Antwerp in 1609, where he immediately received lots of important commissions. Archduke Albert and the Infanta Isabella took him on as their court artist and he was also permitted to continue working on his own account. He set up his studio in the heart of Antwerp, at what is now the Rubens House. Rubens surrounded himself with pupils and assistants and collaborated with other artists too. The price of a painting depended in part on how much of the work he did in person. His highly productive studio worked for clients including the Catholic Church, royalty, the nobility and private citizens. Antwerp's Franciscan Church, for instance, commissioned the altarpiece The Adoration of the Magi.
Top diplomat
The tragic death of Rubens' first wife, Isabella, left the artist overwhelmed with grief. He carried out diplomatic missions for his other Isabella, the governess of the Southern Netherlands. Rubens enjoyed close contacts with European monarchs and rulers and even helped negotiate a peace treaty between Spain and England. His efforts earned him two aristocratic titles as well as prestigious commissions from both sovereigns.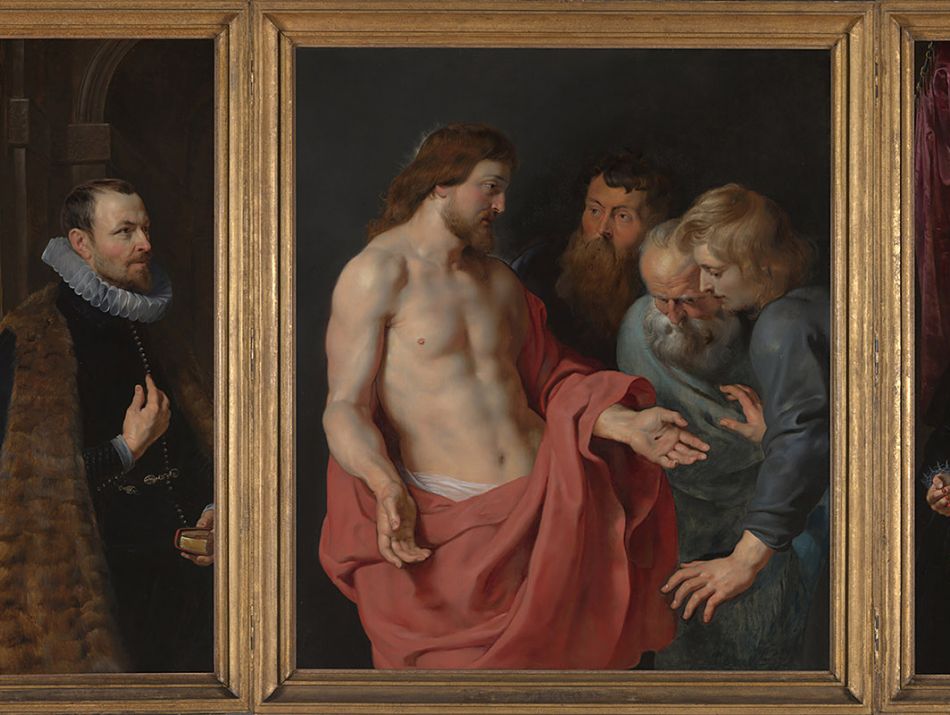 Two wives, eight children
Having returned to Antwerp, Sir Peter Paul Rubens as he now was married his 16-year-old cousin Hélène Fourmont. He was 53 at the time. The couple went on to have five children in addition to the three Rubens already had with his first wife, Isabella. At his new summer residence – a grand country house in Elewijt – Rubens began to paint landscapes. He suffered from severe attacks of gout, which might have contributed to his death. Rubens was just under 63 years old when he died on 30 May 1640 at his house in Antwerp. He was buried in a crypt at the nearby St James' Church.
Rubens at the KMSKA
The museum owes its large Rubens collection in part to the Guild of St Luke, of which Rubens was secretary and honorary dean. Napoleon carried off many of the works to France, but they returned after the Battle of Waterloo to the museum of the Antwerp Academy. Other works were added to the collection through exchanges, acquisitions and bequests.