The KMSKA has the world's largest Ensor collection. The artist will even have his own dedicated galleries when the museum reopens. Can't wait that long? Then visit Mu.ZEE in Ostend. The exhibition Dreams of Mother-of-Pearl offers a magnificent survey of Ensor's unique oeuvre. Including several masterpieces, such as The Bourgeois Salon, which is being shown for the first time since it was restored. The exhibition is due to run until 1 March 2020.
Three themes
James Ensor was an innovator. He continuously explored new techniques, genres and modes of representation. You see it in his paintings, drawings and etchings. Dreams of Mother-of-Pearl pays tribute to this immense diversity, while also highlighting the artistic coherence of his work. The exhibition focuses on three main themes.
1. Landscapes and fantastic compositions
Ensor searches here for sublime images. Luminous mists above the sea. The childlike procession of a brass band. Silence above the roofs of Ostend. But also biblical scenes such as rebellious angels and the punishment of Adam and Eve.
2. Still lifes
Ensor produced around 700 paintings between 1880 and 1941. A third of these were still lifes. The Oyster Eater is a key work here. A portrait of a young, middle-class woman, but first and foremost – according to Ensor's friend, the poet and critic Emile Verhaeren – a colossal still life.
3. Young bourgeois women in interiors
Ensor often painted young middle-class women. On the one hand, he was paying tribute to the intimate charm and domesticity of their world. As in The Bourgeois Salon, which is being exhibited for the first time since its restoration. On the other hand, he also made these women the protagonists of fanciful masquerades.
Some of the masterpieces in this part of the exhibition are: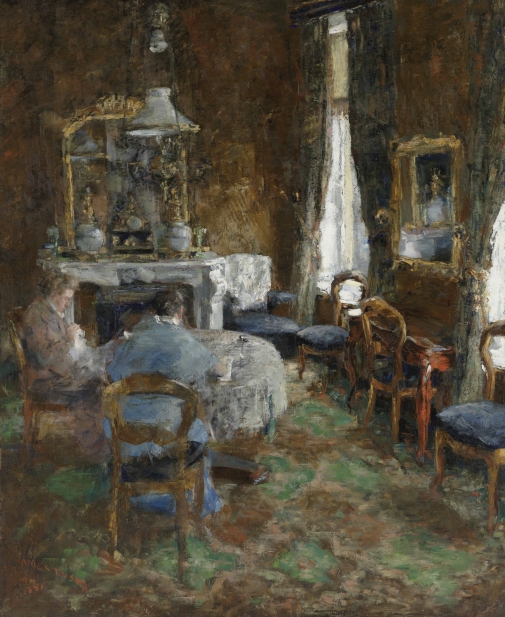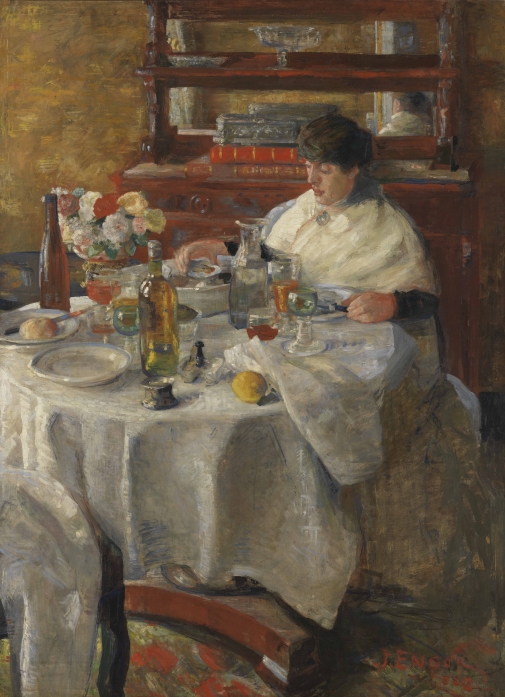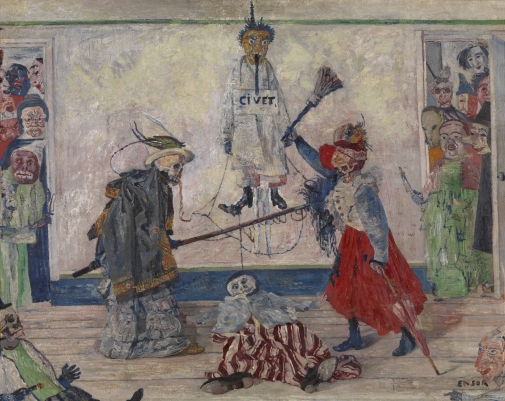 First results of the Ensor Research Project
The KMSKA launched the Ensor Research Project in 2013 to study Ensor's creative processes using, amongst other things, advanced image techniques. The research team also includes members of Mu.ZEE's staff. You can discover the first, interim results of this research at the exhibition.
From Antwerp to New York
The Antwerp Ensor collection has been seeing a lot of the world. It has travelled to New York, Chicago, Los Angeles, Tokyo, Basel, Copenhagen and Utrecht, and is now back in Ensor's hometown of Ostend. Perfect for a cultural city trip!
Opening hours Mu.ZEE
Mu.ZEE
Romestraat 11
8440 Ostend
Tuesday to Sunday: 10 a.m. – 6 p.m.
Mondays: Closed
More information: www.muzee.be