Gautier Platteau (1980) began his career as an editor in 2003. Since 2011, he has been at the helm of Kannibaal/Hannibal, a publisher with big ambitions. For the summer issue of our museum magazine, Zaal Z, we talked to him about the noble profession of producing art books.
You've spent your whole professional life making art books. What is it about the field that still appeals to you?
'It's an old trade, with a long tradition and a rich history. Take Bruegel, who created engravings in the 16th century for his publisher (Hieronymus Cock in Antwerp–ed.). It meant his work could be seen more widely than simply amongst buyers of individual paintings. That's essentially what we're still doing today.
An art book is a perfect product: it combines looking with reading. The simplicity is brilliant! In the case of exhibition catalogues, the event aspect is important too. The book serves as a keepsake: a souvenir of an unforgettable exhibition, and an opportunity to explore the subject in more depth back home. You can see a shift in that area too, by the way. In your traditional catalogue, you had an introduction followed by all the works in the exhibition set out neatly in order. Now you can also tell stories. The book accompanying the big Van Eyck exhibition, for instance, isn't simply a catalogue or a visitor guide – it's a fully-fledged book about Jan van Eyck. That extends the publication's lifespan and ensures its success outside the museum too. Especially if it's a beautiful book. Which is what we're committed to achieving as a publisher. We make books to cherish.'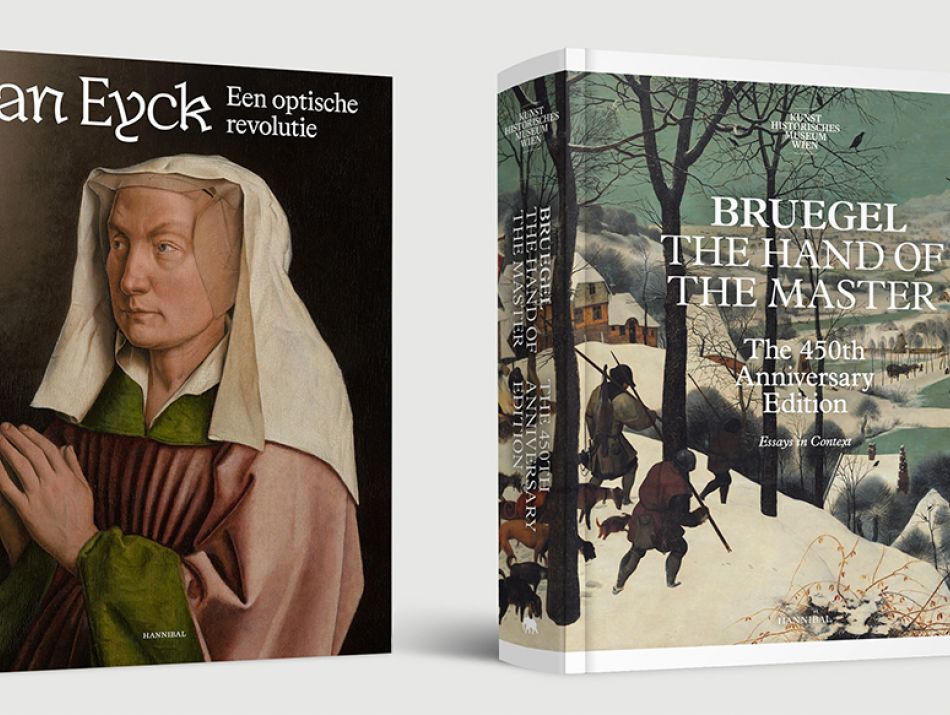 Kannibaal/Hannibal has grown very quickly – at international level too. What are your unique selling points?
'I don't like to boast, but I think we've demonstrated several times that you can achieve commercial success with books on art. Bruegel in Vienna was a bestseller and so is Van Eyck right now. The world of art books is very small: everyone knows each other, even internationally. And a lot of people in that world find our approach appealing. We focus on quality in terms of editing, translation, design and so on, and we never take risks in production. We keep on doing colour tests until we're absolutely sure it's right. And we're not precious about marketing.'
Your job as a publisher is to ensure that as many readers as possible respond to and understand the story. That's the starting point: the essence of what drives me.
Gautier Platteau
Which aspect of creating a book do you like best?
'At the end of the day, the story you're telling is the most important thing. Your job as a publisher is to ensure that as many readers as possible respond to and understand the story. That's the starting point: the essence of what drives me. It might be the story of a photographer with a specific project or an exhibition-maker looking to bring together years of research. We always begin with the same question: how can we translate this onto paper? How do we make sure that these stories are told? That's the challenge in publishing terms. And then it obviously needs to be profitable: we have to be able to live off the books we make.'
Challenging books
Kannibaal is your lifestyle imprint, with Hannibal mainly focusing on culture. To what extent do the two depend on each other? Do you ever publish a lifestyle title you know will sell in large numbers so you can afford to publish a more challenging art book later?
'We never publish a book with a view to making easy money. But we are committed to publishing several more challenging books each year. You owe it to yourself and to your profession. It might be a debut publication for a photographer, say, or a catalogue for a less high-profile exhibition. Books that will do well to sell a thousand copies. But that's not why we do it: we publish them because we think they have something to say. Because we believe in them. About three years ago we published The Island of the Colorblind by the photographer Sanne De Wilde, which went on to win several major prizes. That supposedly "difficult" book is now a collectible that changes hands for 400 dollars.'
So staying true to yourself is ultimately the most successful approach?
'Absolutely. You can only publish what you have within you. A cliché, but it's true.'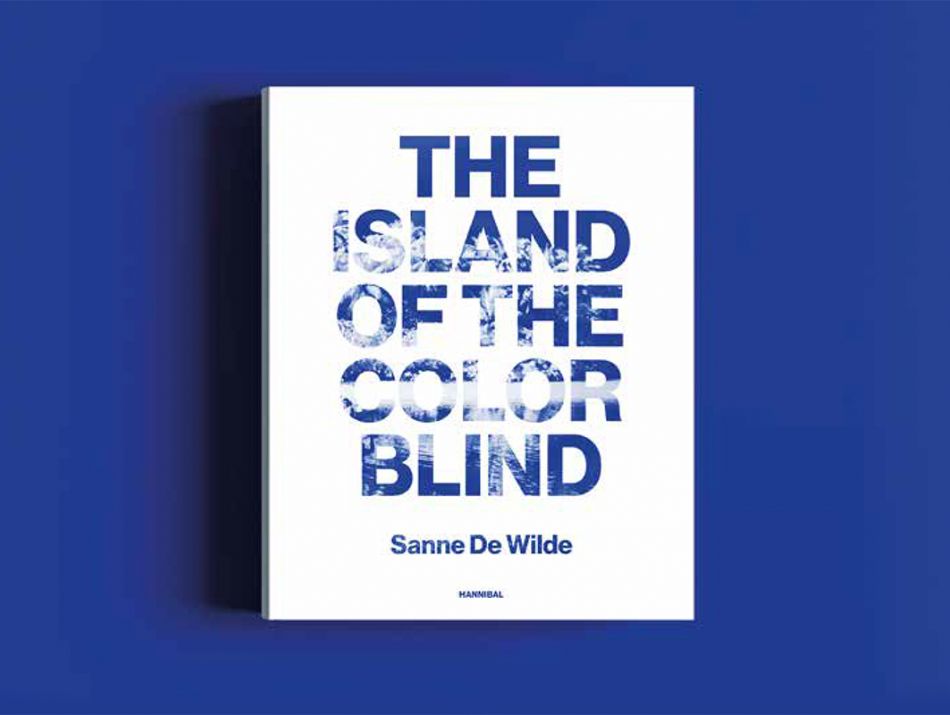 Books and their strengths
You can visit an exhibition virtually nowadays and zoom in on the tiniest details of a work of art online. Why do we still need art books?
'Every medium is different. It's fantastic that you can view a painting on the internet and zoom in so closely. That's not possible with a book and never will be. On the other hand, no one is going to be thrilled if you give them a link to a PDF book as a Christmas present. The physical aspect is still important. I don't actually think the different media are competing with each other. The kind of person who bought the Van Eyck exhibition book is also likely to check out the Closer to Van Eyck website. But you do need to focus on publishing books that play to all the strengths of physical publishing. A book that's put together too simply or even carelessly might just as easily have been a website. Not everything works in book format.'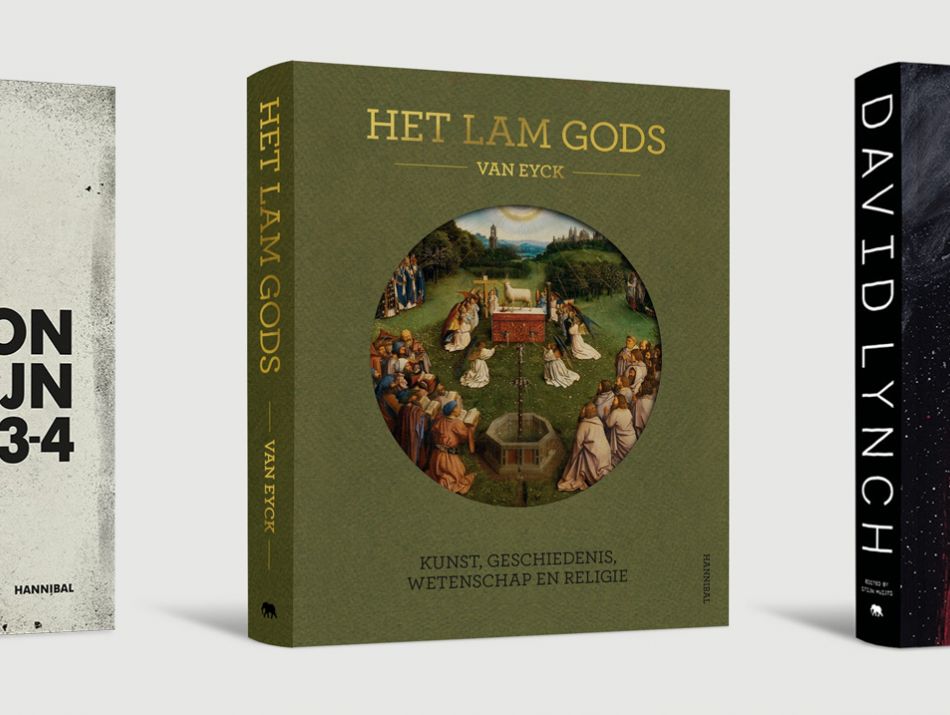 One last question: which art book would you still love to make?
'Hmm. Let's just say that I'll be happy to pick up the phone if The Met or MoMA ever want to call me...'