ZAAL Z
ZAAL Z takes you to the world of the museum and its collection four times a year. The magazine contains interviews with artists and art professionals. But also in-depth articles about art and exhibitions at home and abroad.
Do you want to receive the magazine for free at home? Subscribe now. (ZAAL Z is only published in Dutch)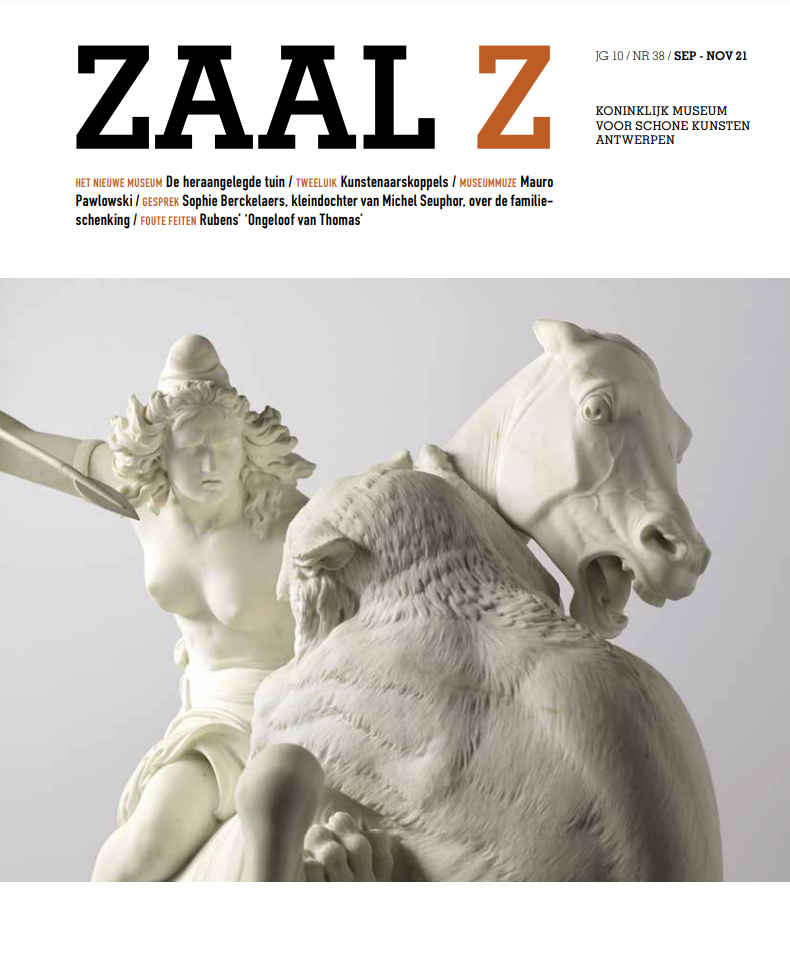 The Spring Issue (only in Dutch)
In this issue we explore stories about our new museum toghether with De Chinezen & Mojuice. We also talk to Frederik Lizen, a young artist. KMSKA researcher Nico Van Hout tells us more about Rubens' head studies and we discover more about Constant Permeke.