Rubens. Van Eyck. Fouquet. Magritte. Memling. Titian. Rodin. What influence do they have on contemporary art? Twenty artists, groups and collectives will immerse themselves in the museum's collection for five years. They will draw inspiration from the old masters and give them their own, contemporary interpretation. In words, music, images and performance.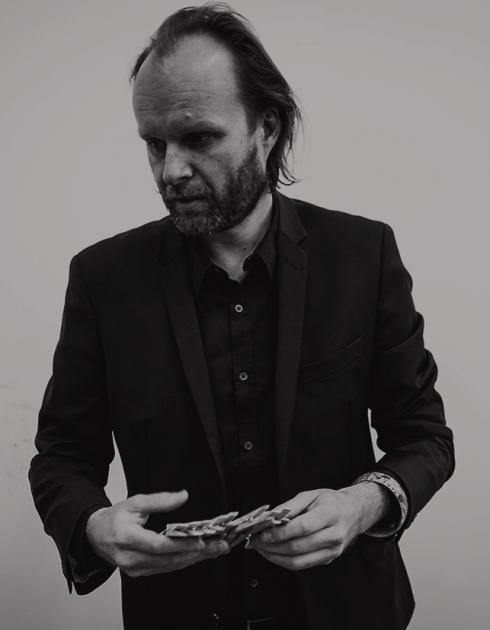 Admiral Freebee
Singer-songwriter with an immense fascination for James Ensor. Tom Van Laere is sometimes called 'the Belgian Neil Young'. We can't wait to hear how his 'Einstein Brain' interprets the KMSKA collection musically...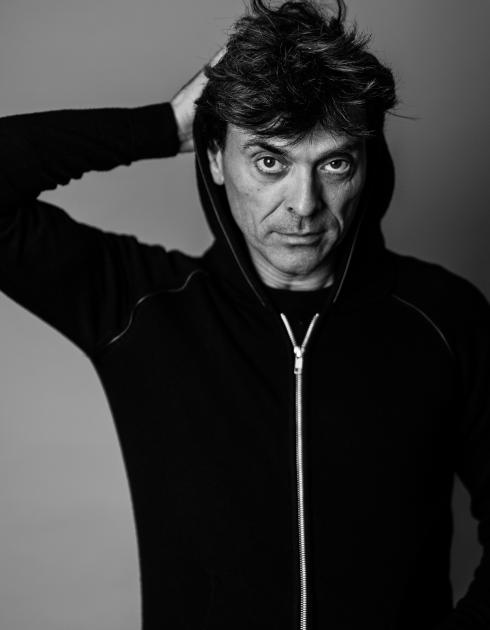 Bad van Marie
Collective under the artistic direction of Peter Boelens devoted to visual, immersive theatre. Bad van Marie likes to make its audience think: about themselves and society. And now it's going to immerse itself in our collection.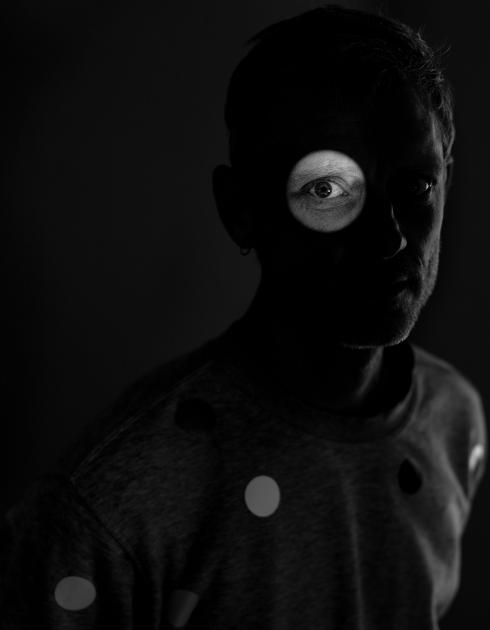 Benjamin Verdonck
Actor, theatre maker, writer and visual artist. He brings art to the public space and to a wide audience. From a tree house or gigantic bird's nest on a city square to... a museum!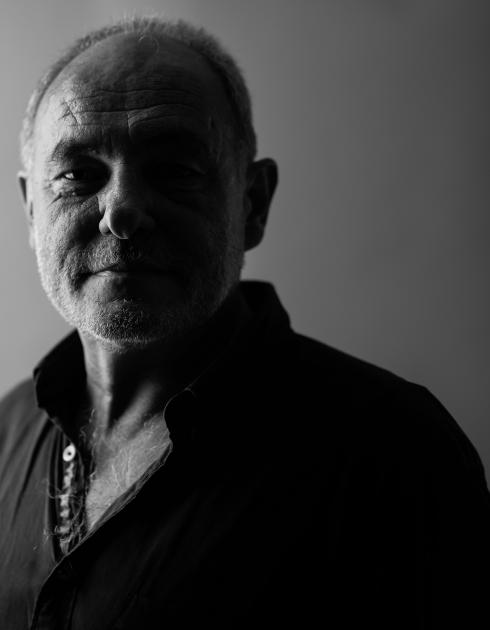 Bernard Dewulf
Poet, columnist, journalist and dramatist. He has produced several collections of essays on painting and sees art as an inseparable part of his life. In 2012 and 2013, he was the Antwerp City Poet.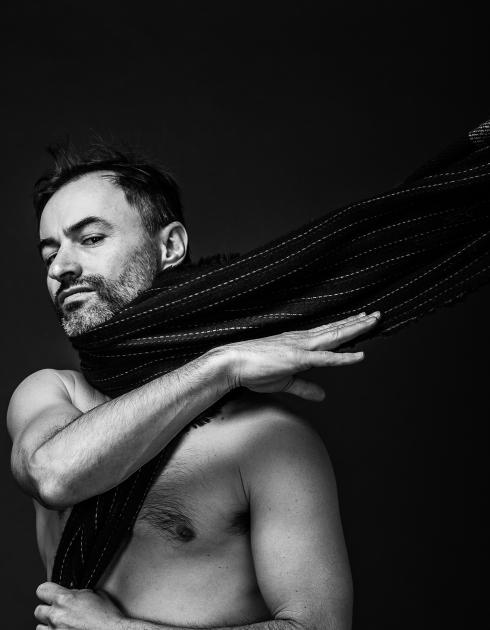 Dimitri Leue
Television, book and theatre maker. Dimitri Leue is known for his deep reflections on art, literature, society, psychosocial themes and the environment, and for the distinctive, creative shape he gives to them.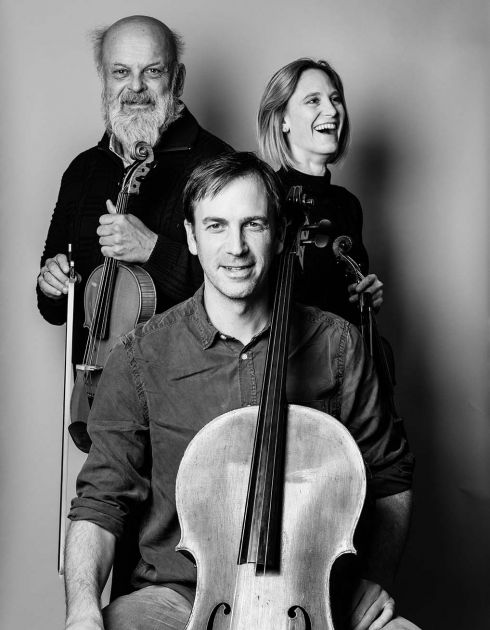 Goeyvaerts Trio
String trio with Kris Matthynssens on viola, Kristien Roels on violin and Pieter Stas on cello. They only play modern and contemporary compositions. Even when taking inspiration from our Flemish Masters.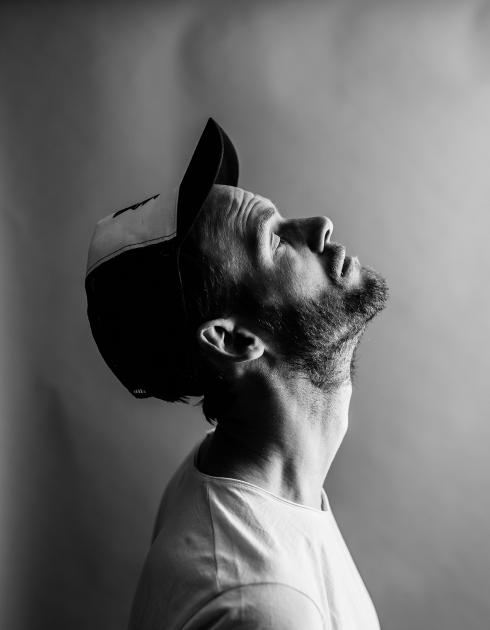 Het Zesde Metaal
Combines poetic, witty texts in West Flemish dialect with a unique sound. The band drew inspiration for its Meesters EP from six masterpieces from the museum collection. The new songs were performed in January 2019 at three well-received, sell-out concerts at the KMSKA building site.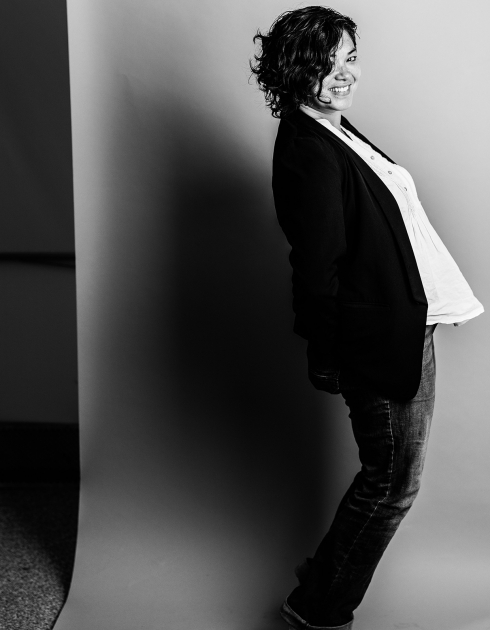 Iris Bouche
Choreographer Iris Bouche studies the possibilities of inclusive dance – for dancers with and without disabilities.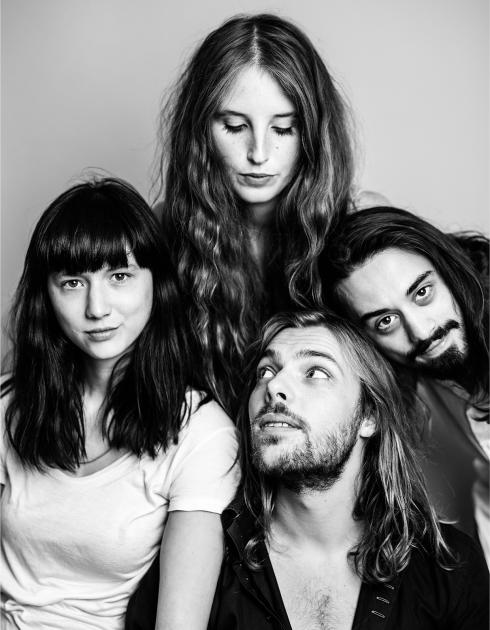 Lisaboa & Kuiperskaai
Romy Luise Lauwers, Oscar van der Put, Lisaboa Houbrechts and Victor Lauwers stage collective theatre productions that feature performance, music, choreography, literature and the visual arts. Smart, daring and brimming with energy.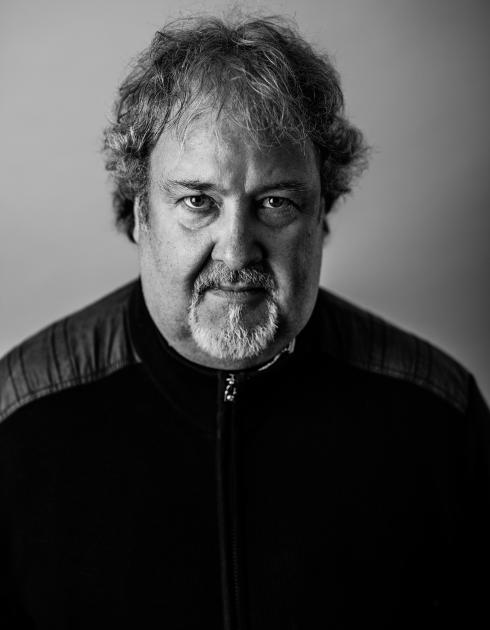 Oltremontano
Historical wind ensemble that explores the history of wind instruments. Under their conductor Wim Becu, they are working on a soundtrack for Hans Memling's triptych Christ with Singing and Music-making Angels. Oltremontano reconstructs the instruments and researches the appropriate historical music.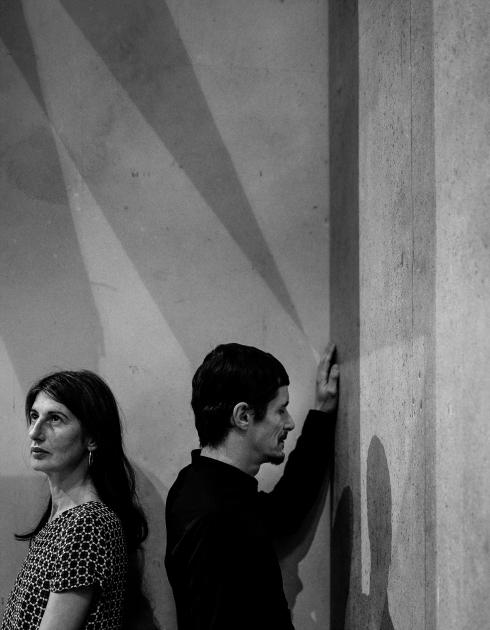 Peeping Tom
International dance theatre with choreographers Gabriela Carrizo and Franck Chartier. Peeping Tom creates magical universes in which realism and surrealism meet in a mixture of dance, theatre and music.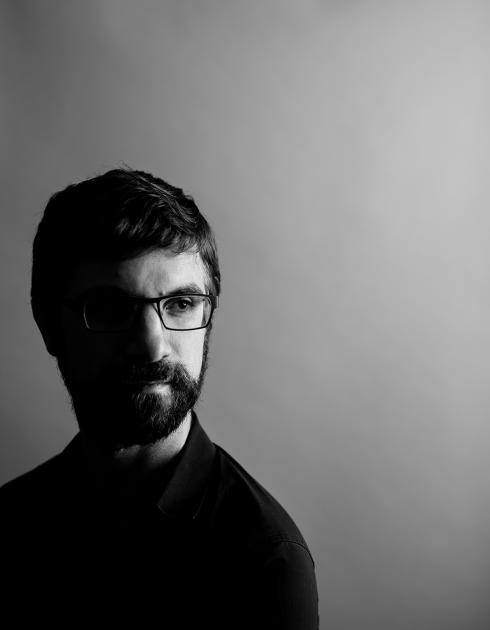 Robin Verheyen
New York-based jazz composer and saxophonist. He regularly shares a stage with jazz legends and was the joint founder of TaxiWars with Tom Barman. Verheyen connects old and new musical influences. And now he's going to do the same for visual art and music.
Sarah Carlier
Singer-songwriter. Wrote her first compositions when she was 16. Carlier offers elegant proof that a cultural mix of musical styles can be highly successful. And she will shortly be throwing our collection into that creative mix.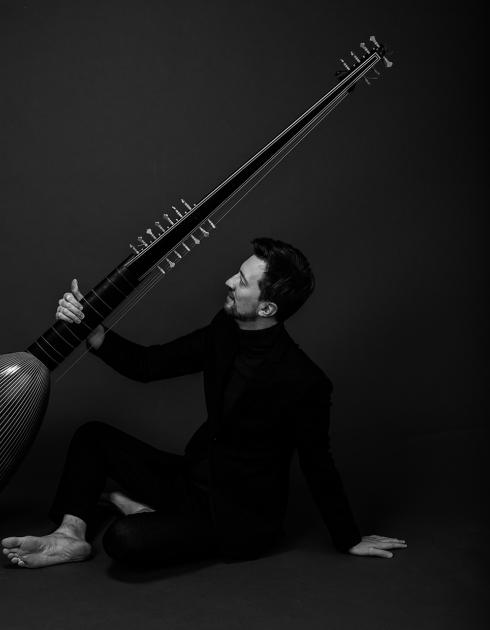 Scherzi Musicali
Ensemble of young singers and instrumentalists conducted by Nicolas Achten. Scherzi Musicali works with 17th-century masterpieces that have been forgotten. What kind of masterwork will they make of our masters?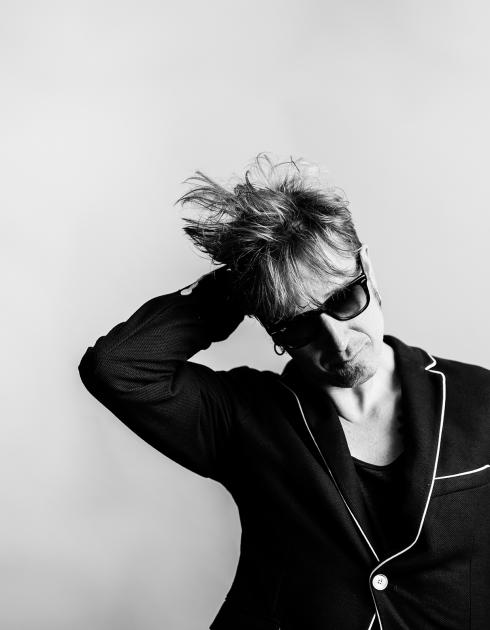 Stef Kamil Carlens
Composer, lyricist, singer and visual artist. With his Zita Swoon Group collective he makes interdisciplinary and intercultural artistic productions based on original music.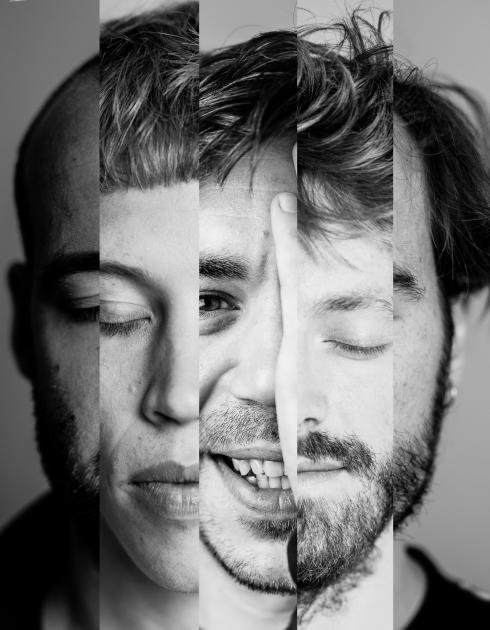 STUFF.
Five-piece instrumental collective that offers an intriguing crossover between hip hop, pop, jazz, future funk beat and electronica. They performed a live session at the museum building site in 2017 for the Flemish TV programme 'Lefto in Transit'.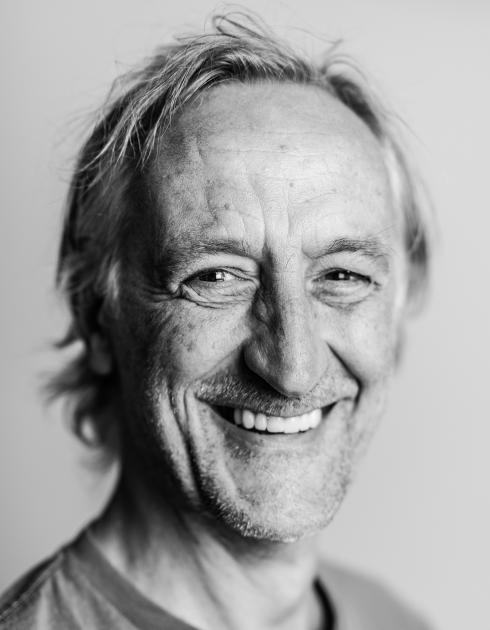 Theater Stap
Professional theatre company that creates performances centred on people with a mental handicap. The authenticity of the players always comes first. Marc Bryssinck is in charge of the artistic direction.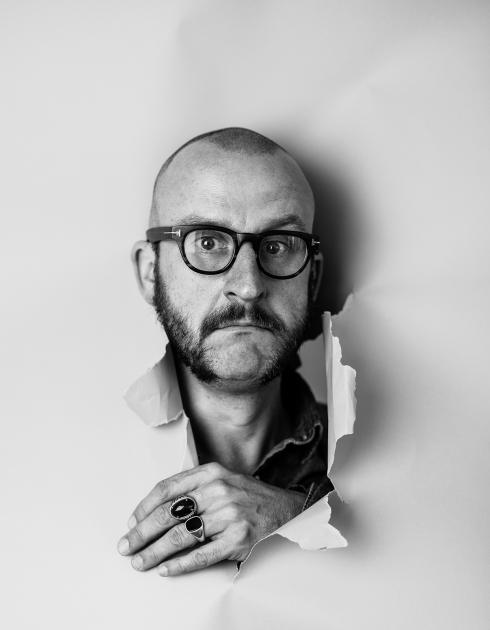 Tom Van Dyck
Actor, scriptwriter, director and producer. Together with his wife Alice Reijs he founded the production company Toespijs. Which works in our collection will trigger his creativity? Maybe those of his namesake, Anthony van Dyck?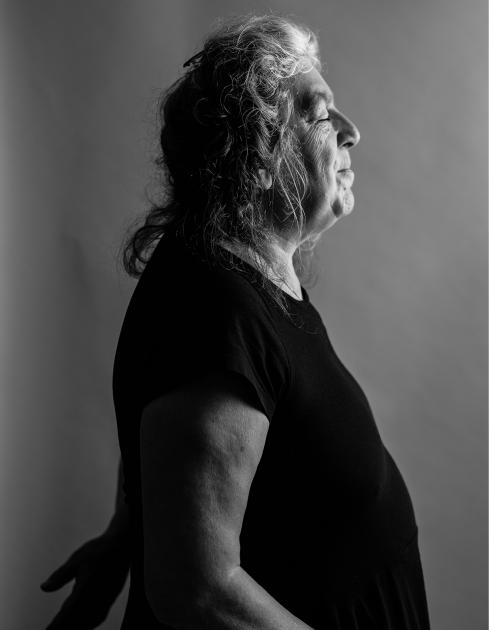 Tutti Fratelli
Social and artistic workshop, where artists and disadvantaged groups come together to create performances under the direction of Reinhilde Decleir. Imagination, word and performer are the starting points for each new project.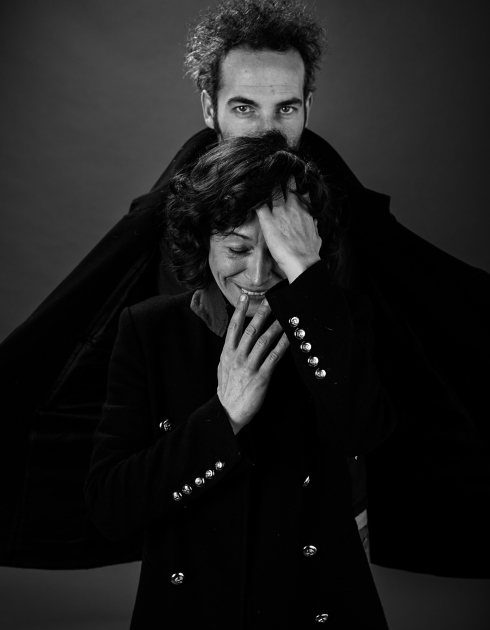 Voetvolk
Dance and performance company. Choreographer/dancer Lisbeth Gruwez and composer/musician Maarten Van Cauwenberghe explore the language of movement of the body in various states of ecstasy.
Meet our artists in residence
Up-and-coming young talent and established names with immense drive and just the right amount of Wanderlust: in the years ahead, they will take their inspiration from the KMSKA's collection and its role as a museum. The result will be productions of their own: new stories in words, sound, silence and movement.