About the Royal Museum of Fine Arts Antwerp
Seven centuries of art: from Flemish Primitives to Expressionists. World-famous masters. The largest and most important collections of James Ensor and Rik Wouters. Yet the Royal Museum of Fine Arts Antwerp is much more than even this internationally renowned collection of art. The KMSKA is the only Flemish museum with high-level scientific status. Not only are we responsible for conserving, managing and expanding our collection, we also carry out scholarly research into the works, the techniques used, colour, visual language and more besides. In doing so, we challenge received wisdom. We share our newly acquired interpretations with the public, enriching the knowledge of art lovers. The KMSKA operates according to the charter of ICOM, the International Council of Museums.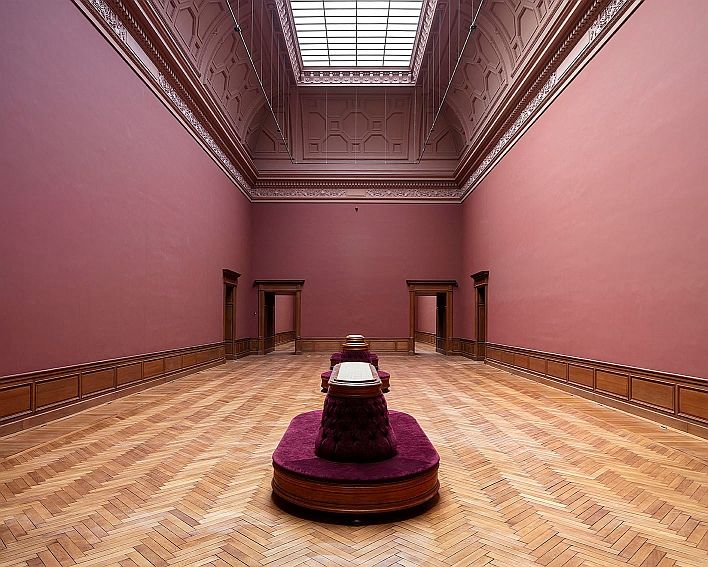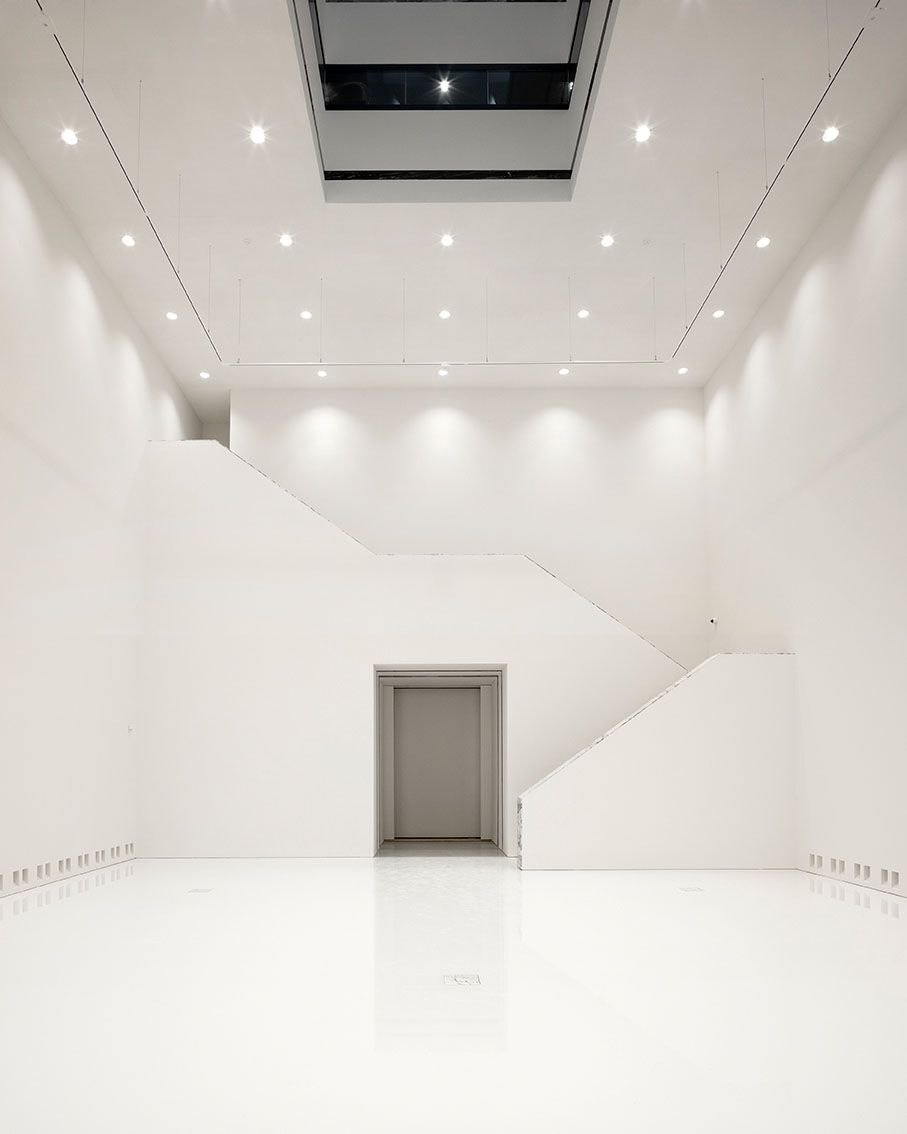 Correspondence
Anna Bijns building
Lange Kievitstraat 111-113 bus 100
B-2018 Antwerp
T +32 (0)3 224 95 50 
Library
Building H
Lange Kievitstraat 137
B-2018 Antwerp
T + 32 (0)3 224 95 83
Opening hours museum
The museum is currently closed for renovations.
Opening hours library
Monday to Friday
09:00 - 12:30
13:30 - 16:30
Mission
The KMSKA manages an outstanding collection of visual art from the Southern Netherlands from the 14th to the 20th centuries, supplemented by international masterpieces. Within the grandeur of an inspiring historic building, we make this art tradition accessible to a wide audience. We share our knowledge on a human scale, through stories that amaze, enrich and connect.
The KMSKA amazes

We seek innovation within traditions. That's how we amaze our visitors. We challenge them to reflect. On themselves too. This will keep our heritage up to date and relevant.

Alfred Stevens

The Parisian Sphinx

The KMSKA enriches

We enrich our visitors through our inspiring approach. It is in dialogue with them that we will grow.

Alexandre Delatour

Self Portrait

The KMSKA connects

We're a meeting place. We connect people across generations and cultures.

Master of Frankfurt

The Painter and his Wife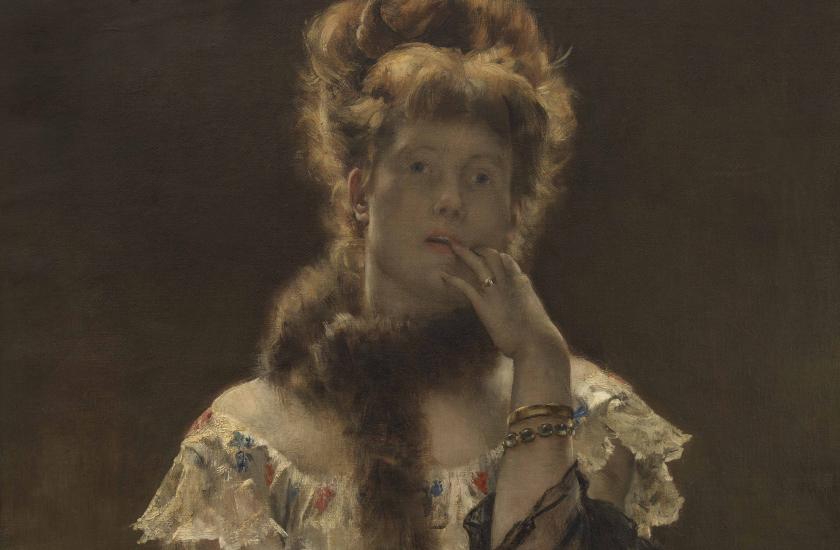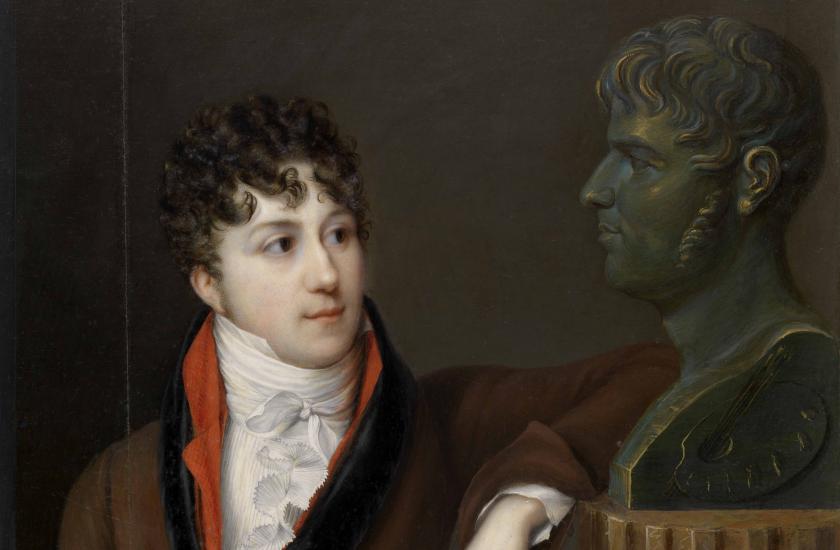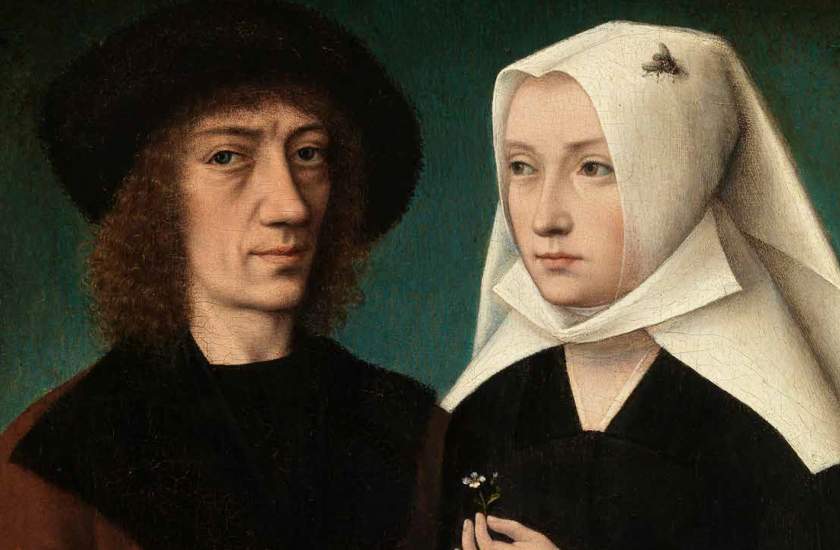 The team
The team is working on the concrete elaboration of the new museum. From researchers to public workers, from conservators to the museum library staff. Meet the museum staff and discover how they are building the new museum.
Board

Board of Directors

Board

Board of Directors

The Board of Directors sets the museum's general policy. The measures and decisions it takes are aligned with the museum's mission, objectives and continuity. This occurs in close cooperation with the Executive Committee. The board of directors has 11 members: Luk Lemmens (chairman), Caroline Bastiaens (Deputy Chair), Jan Braeckmans, Dirk Bulteel, Ingrid Gonnissen, Virginie Lietaer, Lara Paemen, Guy Peeters, Ingrid Stevens, Steven Verachtert and Dirk Vandekerckhove. 

The new KMSKA will be an ambassador for Flanders. With its bold architecture and its world-class collection. And by giving contemporary relevance to centuries-old art. As the newly appointed Chair of the Board of Directors, I am delighted to be able to contribute to this fascinating story.

Luk Lemmens, Chairman Board of Directors

Board

Executive Committee

Board

Executive Committee

The Executive Committee carries out the strategy as formulated and reports to the Board of Directors. It is responsible for the day-to-day operation of the museum. The Committee's work included supporting the Collections, Exhibitions, Business Management, Marketing & Development teams. Executive Committee: Carmen Willems (Business Director)

The new museum will be a high-profile place where art, heritage, architecture and public alike inspire and strengthen one another. The museum invites you to experience, to feel and to experiment. Space for participation and personal interpretation make every visit a unique experience.

Carmen Willems, Business Director

Department

Collections

Department

Collections

This team is responsible for preserving, managing and expanding the collection as well as the conservation of the artworks. It maintains and expands the library and archives to support the collection. The team also conducts research into the collection, resulting in fresh art-historical insights. The museum shares this knowledge with the public.

The museum is steadily developing into a competence center for visual art from the Southern Netherlands. We enthusiastically share this knowledge with the outside world. In this way, lovers of art can view and interpret our works, many of them centuries -old, with new eyes and understanding.

Nico Van Hout (Head of Collection Research)

Department

Exhibitions

Department

Exhibitions

The exhibitions team organizes temporary presentations both within and beyond the museum. These  exhibitions explore art-historical themes in greater depth and offer new insights into artists, their techniques and their visual language. Through targeted outreach, the team builds bridges between Flemish cultural heritage and the public at large.

Why did an artist make this precise work? How did he or she approach it? What message does the work seek to convey? Our theme exhibitions introduce visitors to the story behind the art so that they can view familiar works with fresh eyes. New insights into the art and the artists alike that enrich them.

Veerle De Meester, manager exhibitions

Department

Business Management

Department

Business Management

The team is responsible for the professional management of the building and its infrastructure. Careful account is taken of the cultural and historical value of the building as well as the safety and comfort of all its users. The team also deals with the security of the collection, the museum's finance and its personnel administration.

Exceptional beauty is our museum's central theme and the new building has an important role to play in that. It enables our visitors to enjoy the works even more and to engage with them under optimum conditions. When the setting is right, you don't simply look at artworks, you experience them.

Ellen Goestouwers, HR Manager

Department

Marketing & Development

Department

Marketing & Development

The goal if this teal is to introduce as many people as possible in an inviting way to the museum and to the collection. It does do by developing campaigns aimed at a diverse public, from young to old, from tourists to locals. At the same time, this work consolidates the position of the KMSKA as a top museum, both nationally and internationally.

We are proud of our museum. It has assembled a world-class art collection, which we want as many people as possible to enjoy. From local art lovers to international tourists. And not just once: we aim to create a close relationship with the outside world. To make our museum a meeting place you want to return to again and again.

Birgit Pluvier, Head of Marketing
Board

Board of Directors

Board

Executive Committee

Department

Collections

Department

Exhibitions

Department

Business Management

Department

Marketing & Development